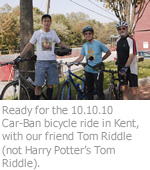 A 1983 graduate of the University of Akron School of Law, Magna Cum Laude, I began my career at the firm of Green, Haines, Sgambati, Murphy & Macala of Youngstown. I have represented individual employees in discrimination and other employment disputes since 1984, in my own practice since 1987. I have litigated in state and federal trial and appellate courts throughout northeast Ohio. I am certified by the Ohio Supreme Court in Labor and Employment Law.

I am a trained mediator and have served on the mediation panel of the EEOC, Cleveland District. I also serve as appointed counsel in child welfare cases in Portage County.
I am a member of many local civic organizations. I currently serve on the boards of Community Legal Aid Service, Summit County Association for Justice, and the Kent Natural Foods Cooperative. I am an active member of the Portage County Coalition for Sanctuary and Portage County Bar Association, and am also a member of the Ohio Employment Lawyers Association, Ohio State Bar Association, National Employment Lawyers Association, and the National Lawyers Guild. In the past I have served on boards, including officer positions, for Amigos de las Américas (Ohio Chapter); Cuyahoga Valley Youth Ballet; Ohio NOW Education and Legal Fund; Portage Area Regional Transportation Authority (PARTA); Kent Committee on Human Justice and Community Harmony; Brady Lake Empowerment and Development Corporation; Lake Brady Association; and WomanShelter, Inc.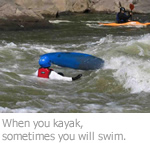 I enjoy bicycling, whitewater kayaking, wilderness camping, and skiing. I have traveled multiple times to the Solomon Islands where my husband Richard Feinberg, Professor of Anthropology at Kent State University, has conducted extensive fieldwork in Polynesian communities. My son and daughter are currently pursuing graduate anthropology research in Slovakia and Peru. I look forward to a grandchild in spring 2011, who will surely have an interesting life.