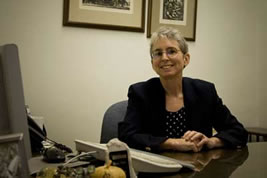 I have been fighting for employee rights in northeast Ohio since 1984. I am certified by the Ohio State Bar Association as a Specialist in Labor and Employment Law.
I have successfully litigated many employee rights and employment discrimination claims to trial or settlement. I do not hesitate to fight for my clients, no matter how big the opponent.
I work in state and federal courts and administrative agencies, including:
Discrimination (Race, Sex, Gender, Age, Disability, Religion, National Origin, Ethnicity)
Sexual Harassment, or Other Discriminatory Hostile Environment
Pregnancy Discrimination
Family and Medical Leave Act (FMLA)
Violations of Employment Contracts
Whistle Blower Rights (Retaliation for reporting employers who endanger public safety)
Public Employee Rights (Local, State and Federal Government)
Review or Negotiation of Severance Agreements.